Upon being hit by the pandemic, John Cooke (of Corrupt Moral Altar and Napalm Death fame) decided to put together a string of ideas he'd had the years prior, "on his travels John has kept a journal, writing lyrical nuggets ideas down while touring with Napalm Death for the last 7 years. Then on rare moments at home he's experimented with musical soundscapes on his guitar, informed by his love of Godflesh, Ministry and Scorn's Vae Solis album." You see where this is going, right? Yeah, it comes literally described as something that "summons up the spirit of Killing Joke, Meathook Seed, Skrew, Godflesh and Pigface and "contains 100% THC"," and its cover is the one found below.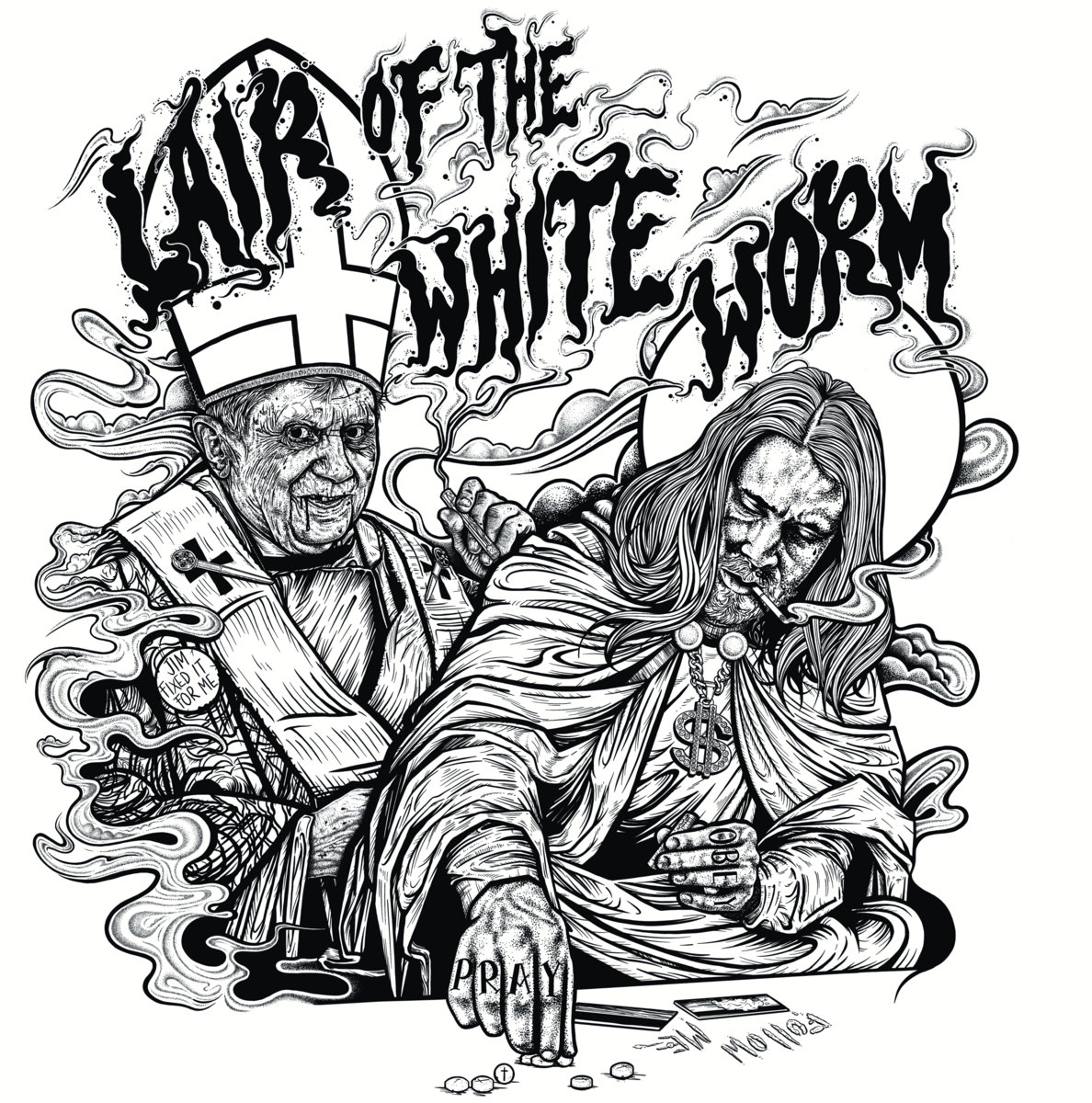 To get it done, the Birmingham musician got together with Tom Dring and Chris Reese from Corrupt Moral Altar, the former "fixed, mixed, and fucked with" the riffs, while the latter provided vocals on the «Virtu» track and the result is Lair of the White Worm, whose first EP will be released next month. Below, listen to the EP's first single «Bankrupt Morality» through its video, directed by Daniel J. Dolby.
«EP 1» is set for release on October 15 through APF Records and Trepanation Recordings on cassette, cd, and digital formats. Pre-orders can be found here.