A year and a few months after their debut EP «Deconstructive Surgery», a period which also saw them put out «Come See Me» and «Enough Said», The Chisel have announced the release of their debut LP, «Retaliation». Billed as "an unmistakably British record that draws a line from 1982 up to the present day," with its roots "firmly in punk but with influences that run across the board to create a distinctive blend of oi!, anarcho, UK-82, and hardcore." Below, you can watch the video for the album's title track, directed by Chris Ogden.
The album, which was recorded by Jonah Falco at Total Refreshment Centre, mixed by James Atkinson at the Stationhouse, and mastered by Daniel Husayn at North London Bomb Factory, comes further described as fourteen tracks of "dance floor-stomping-working class Chisel-music," and containing several "modern day anthems," with some of them already having become fan favourites since the return of the live shows. Below, you can also see its cover, painted by Tara Atefi.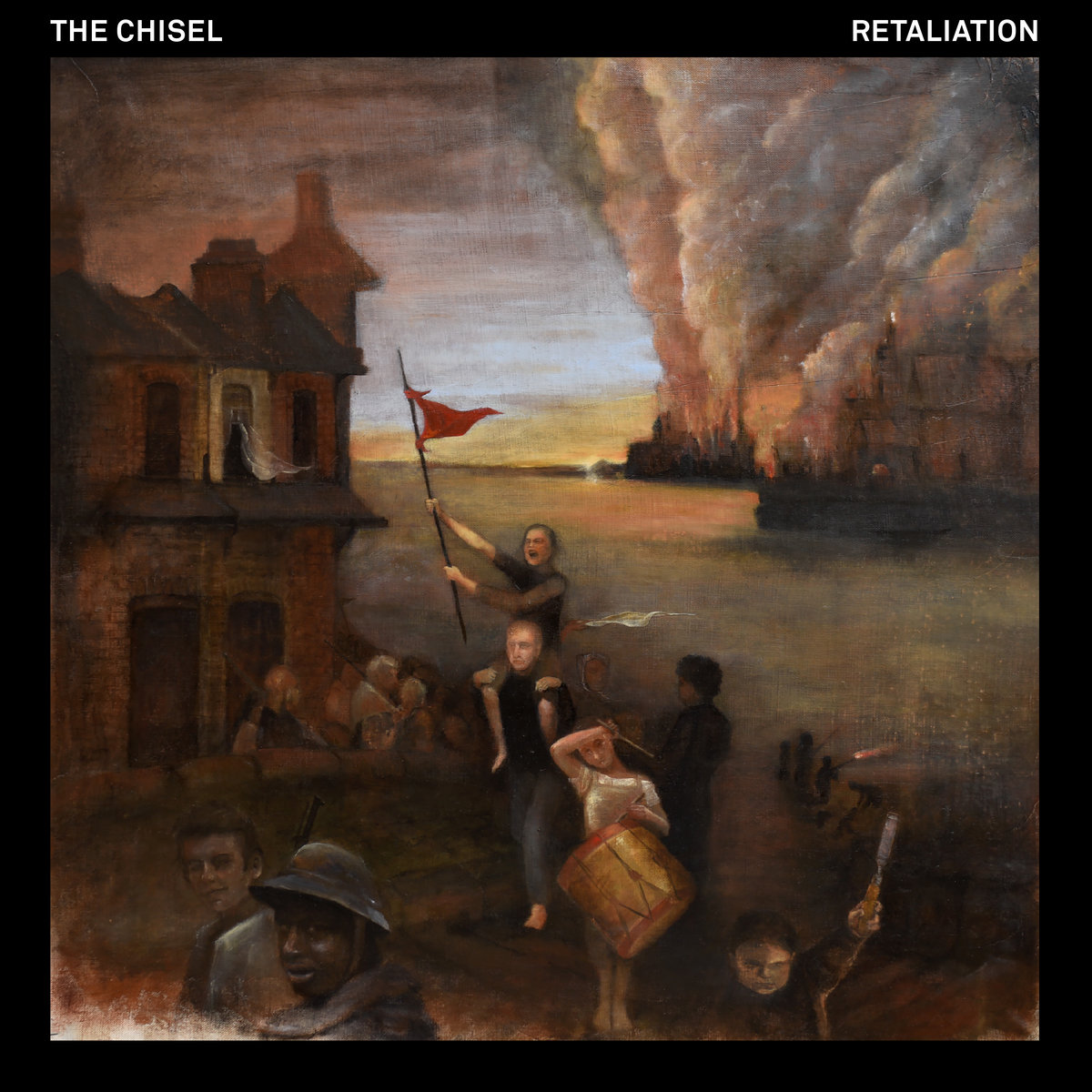 «Retaliation» is set for release on November 26 via La Vida Es Un Mus on cassette, cd, digital, and vinyl formats. Pre-orders can be found here.