Lancaster's own heavy metal trio Callus is gearing up to the release of its sophomore album, the humorously titled «A Breath of Flesh Air», one which they recorded with the mighty Chris Fielding at the Foel Studios earlier this year, with the renowned producer also doing guest vocals on «Molar Crown». Before we dig further, behold the mighty cover painting crated by Ryan Hancock for the album.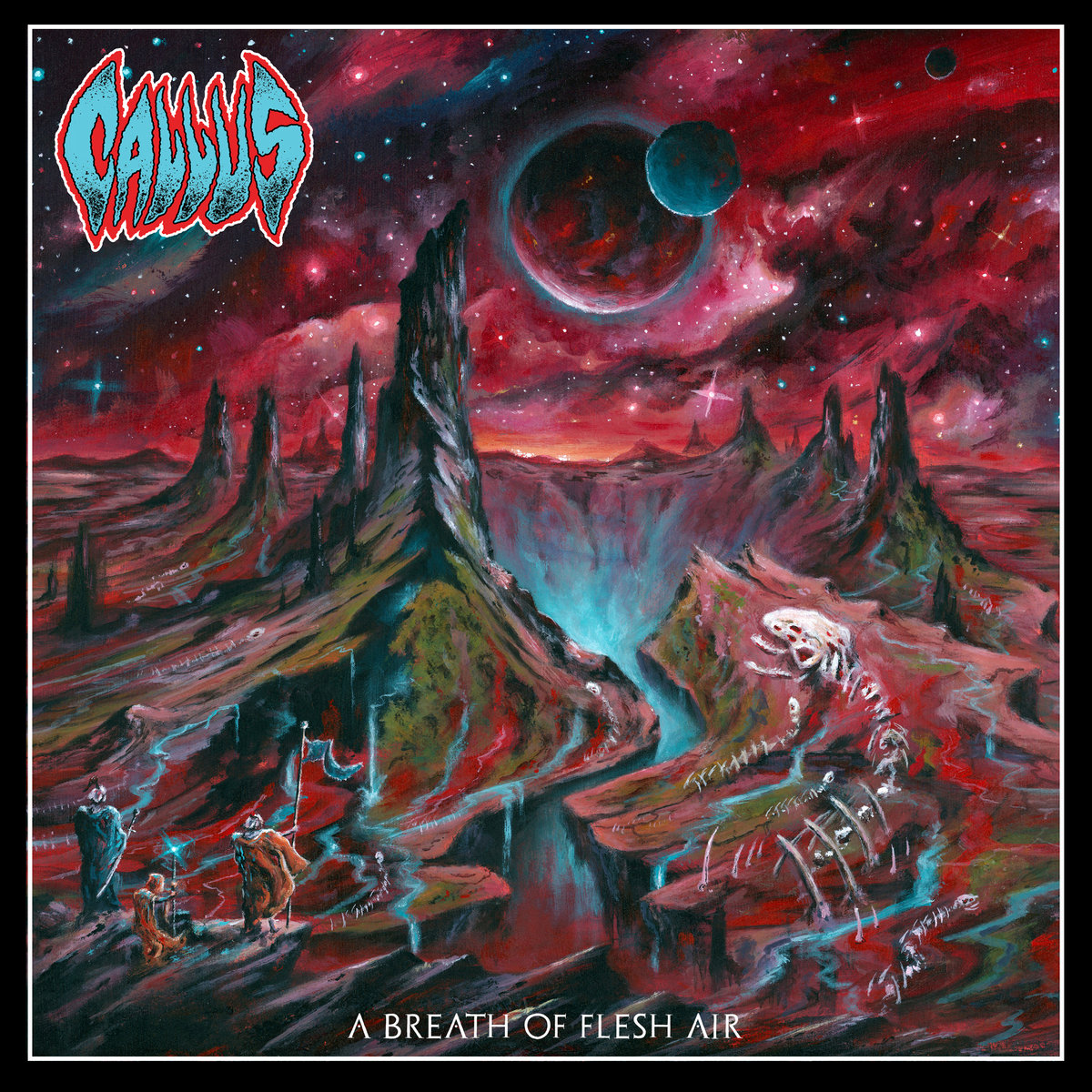 Bloody heavy psychedelic goodness, isn't it? It sounds just like it looks too, borrowing from classic heavy metal, stoner doom, and, as the record's press release explains "thrash, punk, and instrumental space rock," with the successor of 2019's «Hogpocalypse» being the refined result of the band's relentless touring. Below, listen to «Ka-tet», the album's first single.
«A Breath of Flesh Air» is set for release on October 29 via Trepanation Recordings on cassette, cd, and digital formats. Pre-orders are available at this location.