Roadburn has recently announced its first batch of names for the 2022 edition. By now, we've covered the curatorship of Milena Eva and Thomas Sciarone here, as well as the previously commissioned pieces and the Full Of Hell residency here. That said, it wouldn't be a contemporary Roadburn edition without a strong black metal component and indeed there are quite a few names already confirmed for the 2022 edition to surely get fans of the genre excited.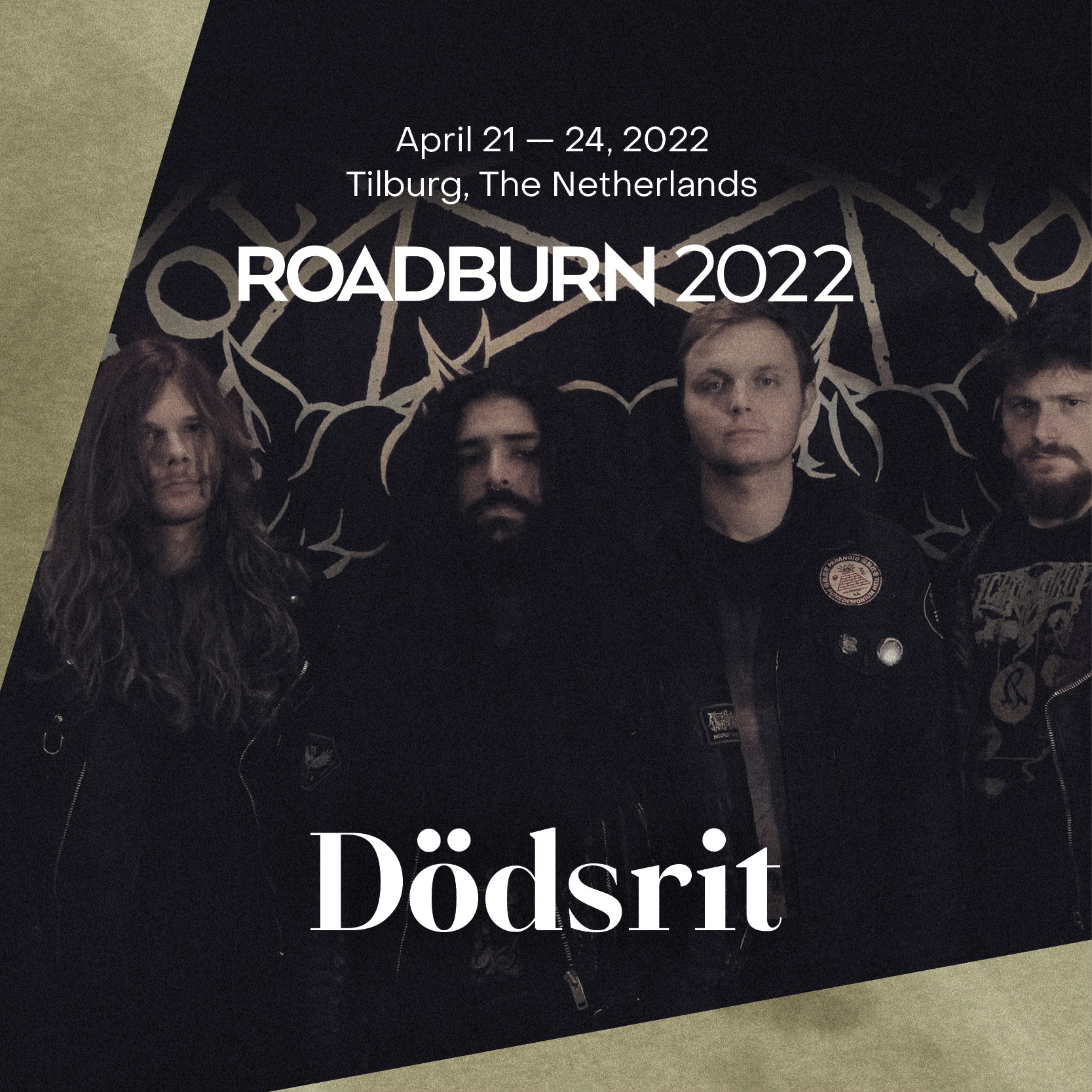 We begin not necessarily with full-blown black metal, but with the blackened crust of Dödsrit. The Swedish-Dutch collective recently released the excellent «Mortal Coil» through Wolves of Hades, their first album to feature a full band, and stated regarding their presence in this year's line-up that "words cannot describe our excitement to be able to take part in Roadburn 2022," adding that they "can't wait to unleash vigour and ecstasy upon the masses this coming April!" You can read more about the announcement here and listen to the aforementioned «Mortal Coil» here.
From blackened crust to the coldest of raw black metal with Faceless Entity. The anonymous collective, now known for initials instead of the numbered faceless entities of yesteryears, first made its mark in the genre with a string of four demos between 2014 and 2015, three through The Throat and one, self-titled, via Black Gangrene, before unleashing their debut full-length «In Via ad Nusquam» through Nebular Carcoma and The Throat in 2017. Four years later, the band has now both been confirmed to play the 2022 edition of the festival, but also signed with Argento Records, announcing a sophomore album titled «The Great Anguish of Rapture» for Spring, as well as the reissue of all their demos. You can read the full announcement here.
Not so raw but quite atmospheric and pastoral sounding with a strong idiosyncratic slant, anonymous collective Koldovstvo appeared on the scene earlier this year to great acclaim with «Ни царя, ни бога», which it is now set to present at Roadburn. With an album title that means something along the lines of "No King, No God", this will be a one-off stage appearance with no supporting tour around it. More on this announcement here.
Last but most definitely not least, Lamp Of Murmuur took the black metal world by storm in 2019-2020 with four demos, two splits, and one full-length, before releasing the fantastic, goth tinged, «Submission and Slavery» LP this year, shorty followed by the «Punishment and Devotion» EP. The band is the brainchild of M., who states regarding the festival that it "has been consistently the apex of 'out-of-the-mold' artist congregations around the world," and that as such, "to be part of the group of musicians invited to play in such a cultural statement is an honour beyond words, and as such, Lamp Of Murmuur will focus its whole mind and body into delivering a soul crushing experience of obscure and vile black metal." This will be the first ever European performance of the band, more information about it can be found here.
Roadburn 2022 is set to take place in Tilburg between April 21 and 24. You can find tickets at this location.